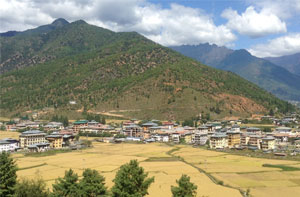 Welcome to Bhutan..!
Kuzuzangpola!!
It is with great pleasure that we invite you to discover Bhutan with Bespoke Bhutan Tours and enjoy the
serenity and soft adventure in a kingdom a-world-away? While certain comforts may have been
lacking, but the sheer beauty and magnificence of the country and the warmth of its people will drive your mind away.
Bespoke Bhutan Tour welcomes to the land a few people have expereinced and is one of the most sought after travel destinations today.  It is a land thought to be the last Shangri-La, taking you to every, wonderful and historic places and sites in Bhutan.